Jam Timer
A downloadable tool for Windows, macOS, and Linux
What is Jam Timer?
Jam Timer is a little utility app, mostly useful for people hoping to film/stream their game jam game development. Initially it was designed so I could stream development of my entry for TriJam #181 so that I wouldn't have to rely on custom browser source timers (like the one I use to countdown streams starting).

Features
Preset times (3 hours for TriJam, 48 hours for weekend jam)
Custom time
Built-in alarm sound effects
Load custom alarm sound effects
Transparent background support
Future Developments
Persistent time between sessions for multi-day jams
Possible improvements to timer functionality. It currently shows the nearest second while tracking milliseconds which could lead to some errors in functionality.
How To Use
Load the app.
Set the time you want.
Choose the alarm sound you want.

If you are streaming, select transparent background.
Press Setup Timer
In your streaming application of choice select Game Capture and if required, make sure transparent background support is enabled. In OBS this is called Allow Transparency.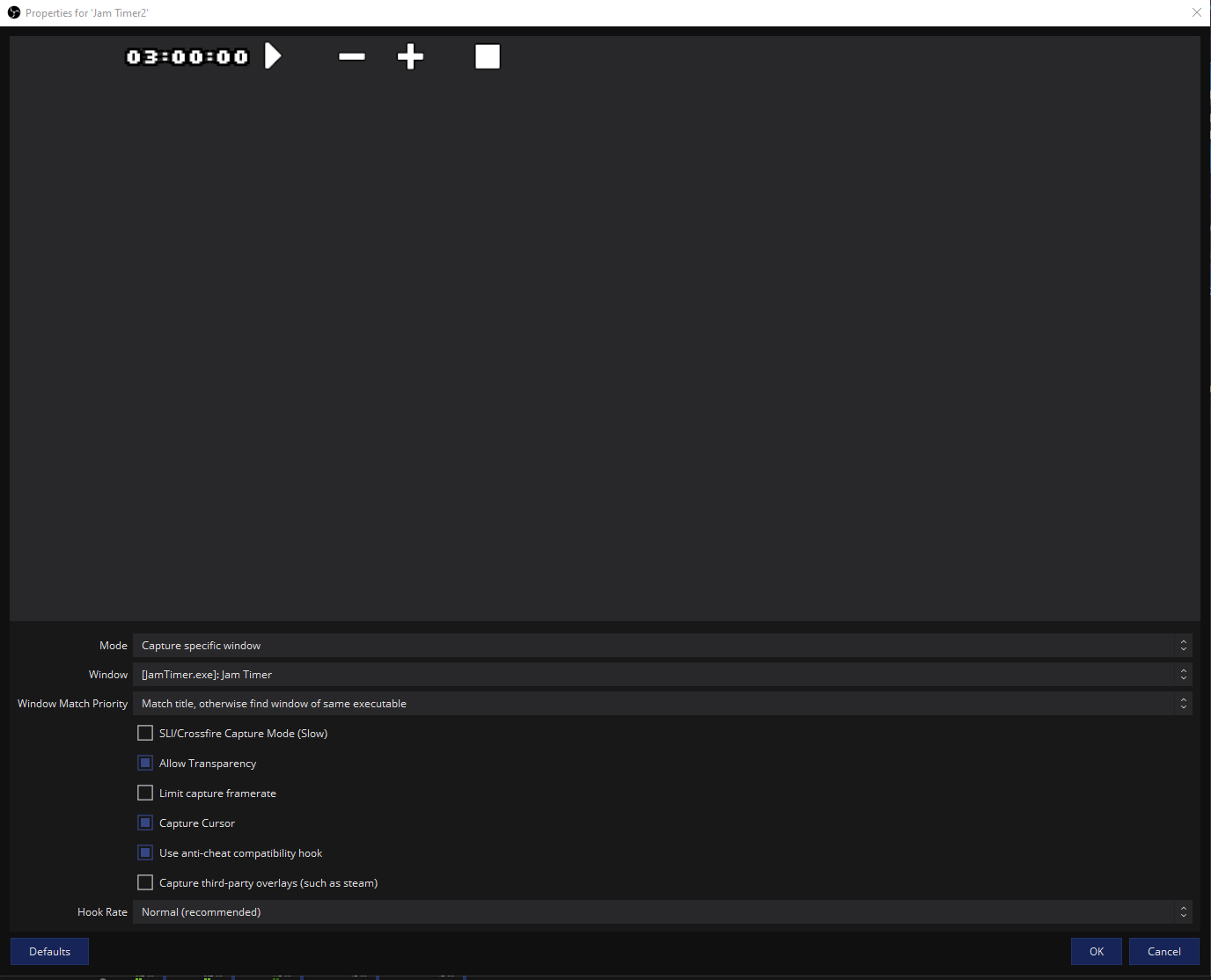 OBS Game Capture settings window with Allow Transparency selected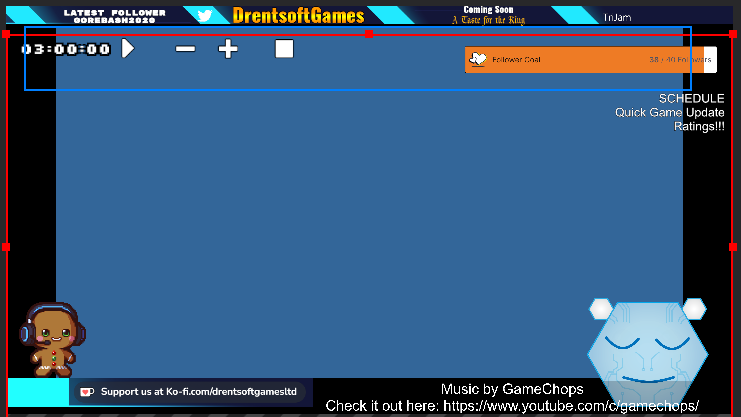 OBS preview image showing transparent overlay working
When the timer runs out the alarm will sound and will continue to sound until the timer is paused. A mute button will appear, this can be used to keep the timer running without the alarm sounding if you want to track over-time.
How To Load Custom Alarm Sound Effects
Any .wav, .ogg or .mp3 audio files in the same folder as the timer executable will be loaded at startup. These can be selected in the Alarm dropdown.

Download
Click download now to get access to the following files:
jam-timer-osx.zip
22 bytes
jam-timer-linux-universal.zip
22 bytes
jam-timer-win.zip
22 bytes